What Are Email Lookup Services?
Email lookup services are specific tools designed for business owners to easily find the email address using the clients' personal information. By typing the customer's name or phone number, you can easily generate their email address with the help of the Finder.io tool. Finder.io is the best tool to retrieve the email address within a few seconds without much effort and time.
How Does an Email Lookup Service Works?
The email finder tool enables the HTML pages to find the email address published somewhere on the internet by the client. When you enter the email address in the search bar, it automatically finds the match that is publicly posted by the customer. If you don't have it, the email address finder will gather all relevant details of the customer to retrieve a most likely ID. The email lookup tool then verifies the email before delivering you the results. It is to ensure that you only receive the user's accurate and relevant information.
The email lookup services work by receiving the customers' names, addresses, and even your company's name. To get the most benefits from an email marketing strategy, it is essential to make use of the best tool in the market. Using an email lookup tool, you not only retrieve accurate email addresses in a single click but also understand your audience better.
Finder.io by 500apps is an email lookup tool that enables you to gather information about the customer and helps you understand their regular activities. As several businesses apply varieties of marketing strategies to stay at the top in the competition, you should ensure that you use the right tools to make things easier and stay ahead in the game.
Benefits Of Using an Email Lookup Service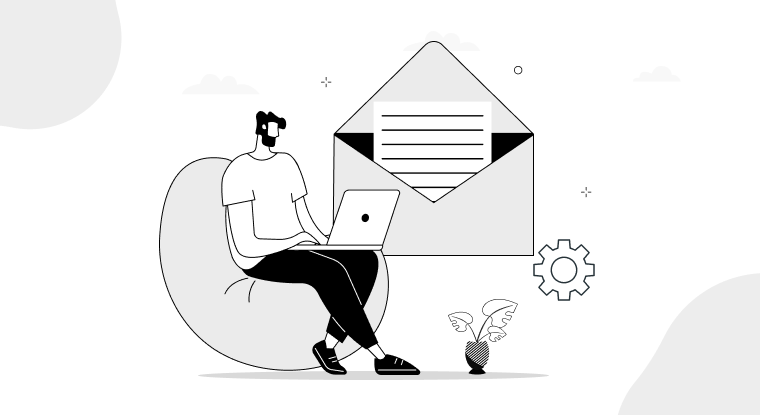 Email Lookup Services play a vital role in enabling you to reach your leads without any difficulty. It helps track down every email address, validate it, and mitigates the manual need to create a list of potential customers. Some other major benefits of using an email lookup service include:
Helps generate more leads
Assists in recruitment
Optimizes the business flow
Ensures to reach your targeted audience
Enables you to convert high-performing newsletters to website content
Helps you obtain qualified traffic
Encourages social media marketing strategies
Provides you with accurate details and reports
Ensures the authenticity of the email address
Protects from phishing email addresses
Improves your relationship and engagement level with the audience
How to Use an Email Lookup Service?
Usually, the email lookup tool gathers data from the open-source databases with a codebase, free for public use to download, modify, and delete. If you want to find emails, you can easily enter the name/domain name of the user, and the email lookup tool generates the email address. So, all you may require is the person's first and last name to generate the email address within a few minutes.
Top Email Lookup Services
You should consider trying the five best email lookup services when stepping into email marketing:
Finder.io
Finder.io is one of the easiest and guaranteed email lookup tools that allows you to quickly retrieve an accurate email address as a single or in bulk without any manual intervention. Finder.io also offers advanced features like email domain search, company profile search, and social URL search. You can easily upload the CSV or TXT files to generate correct email addresses from the users' social media handles like LinkedIn or Twitter. With Finder.io, you can:
Email Finder
Bulk Support
Domain Search
Smart Bot
Lead Mining
Email Verifier
CRM Integration CRM
Price: Finder.io can be used by up to 10 users. You also get access to 39 applications starting from $14.99/ month.
Snov.io
Snov.io is another email finder tool that provides you with an email address and other relevant information quickly. Every email address is thoroughly verified. With Snov.io, you get features like:
Email Finder
Email Verifier
Sales CRM
Email Finder Extension
Price: The basic plan starts from $33.99/ month. On the first month of registering, you get 50 free monthly credits.
Hunter.io
Hunter.io is another email finder tool designed to generate email addresses using the individual's name or the company's name. Hunter.io also offers some other features like:
Price: The basic plan starts from $49.00/month for 500 searches. The growth plan comes for $99.00/ month with 2,500 searches. The pro plan comes for $199.00/month with 10,000 searches.
BeenVerified
BeenVerified is a good email lookup tool that retrieves an accurate email address after going through several search engines and public records to verify it. You can type the users' names and addresses and easily generate the most likely email address using BeenVerified. Some of its features include:
Confidentiality of the user's data
24/7 support
Access to hundreds of databases to find potential client names and email addresses
Price: The basic plan of one-month membership by BeenVerified starts from $22.86/month. The three-month membership starts from $14.86/month.
Spytox
SPYTOX offers the most comprehensive and free email lookup tool available. In addition, using only an e-mail address, Spytox can locate a person's entire name, all previous and new e-mail addresses, phone numbers, physical postal addresses, photographs, social network accounts, and more. Furthermore, if an e-mail address is not located in the databases, SPYTOX does a real-time deep web search. Some of its features include:
Intuitive features that are easily accessible
Capabilities to provide worldwide data of up to 275 million people
High accuracy of finding email addresses
Price: Spytox is a free email lookup tool that you can use anytime, anywhere.
FAQs
Here is a list of frequently asked questions regarding email services with their answers:
1. How Do You Find Emails?
Google is the most obvious place to perform reverse email lookups, but if that person doesn't have a website or has never used their email address in public forums, Google will be of limited assistance. In this situation, email lookup tools are of great help.
2. How Does an Email Lookup Service Help in Lead Generation?
Using an email lookup service, you may collect information and data about your prospects, such as their name, age, employment, interests, and hobbies. This information will allow the email marketer to produce tailored communications for these leads. When these prospects get customized communications that focus on what they are interested in, it endears them to your business and encourages them to purchase.
3. What Is the Best Email Finder in the Market?
Finder.io by 500apps is the best email lookup tool on the market. Using the tool, you can discover and use its email validator feature to check from a database of over 430 million emails that is updated regularly. In addition, you can create a list of produced leads and begin outreach initiatives. Here are some of its features:
Search by Name
Discover Email with a Company Domain
Bulk Email Locator
CRM and CSV export
Lists Management
Summing It Up
Email lookup service is one of the best choices to be considered when you plan to optimize your business performance using email marketing tactics. Email lookup tools ease the efforts involved in manually finding every individual's email address or in bulk. By relying on a trustable email lookup service that has the best tool to offer, you may open the doors to obtaining professional and qualified leads for your business.
Finder.io is one such guaranteed tool designed by 500apps that allows you to check the company about pages and contact information. It can be used as an email verifier and be integrated with spreadsheets for future reference. Using Finder.io, you can subscribe to the prospect's email list and connect with qualified leads from LinkedIn. To find more information about this email finder software, visit the 500apps website now!
Make the best out of your email campaigns with Finder! Sign Up 14-Day Trial