Email is one of the most viable modes of communication for marketers and salespeople because it is fast, versatile, efficient, and shareable.
According to Statista, global email users amounted to 3.9 billion in 2019, and the figure is set to grow to 4.48 billion users in 2024. This makes email marketing the most efficient way to reach customers and grow your business.
Building an email list can be a daunting, yet very necessary process if you are to reap the benefits of email marketing. But having an email list is one thing and having your message delivered to the right person, at the right time, and with the right content is a different kettle altogether. With an reverse email lookup tool, also known as an email searching tool, you will get so much out of your email search and the information gathered will help you understand your audience better.
Benefits of Reverse Email Lookup
It is important to a business that marketing campaigns are reaching the intended leads. The starting point of effective email marketing campaigns is a healthy mailing list. Yes, you will track your emails later but the whole point of email lookup is to ensure that you start on the right footing. Below is a list of benefits that can be reaped from reverse email lookups:
1. Acquire Qualified Leads
Reverse Email lookup tool can be used as a lead generation tool and help in converting marketing leads to future customers and building brand awareness. Once marketers get ahold of a new lead via email marketing, their job is to nurture that person's interest to the point of buying that product or service.
2. Assist in Recruitment
Most email search software enables you to do a company profile search and provides you with company data and employee email addresses. From this data, you can discreetly poach qualified talent to help you scale up your business.
3. Develop the Business
LinkedIn, one of the core places to conduct reverse email lookup, is a good place to look for people who share your interests and whom you can approach to invest in your business. Email search can also help you find and contact influencers to promote your business to a targeted audience.
4. Develop a Targeted Content Strategy
The built email list of prospective leads ensures your emails are reaching your target audience. Data collected from your engagement with these prospective leads will give you insights into their preferences and interests. This will help in developing content that is personal, engaging, and relevant, hence driving more qualified traffic to your website.
5. Turn High-Performing Emails into Web Content
Sending targeted email newsletters to your list of prospective emails reaps double benefits by turning high-performing newsletters into website content. Newsletter content that has scored highly with your audience can be used to draw more qualified traffic to your website.
6. Increase Engagement
Reverse Email lookup tools help in refining the scope of your email marketing campaigns by enabling you to find target email addresses. This allows you to engage more personally with your audience through customized and optimized content. The more you drive your subscribers towards relevant content and increase the time spent on your page, the more you boost your brand visibility.
"Chad S. White opines, "To nourish and grow an email relationship, you need to cater to your subscriber needs and wants throughout the entire subscriber lifecycle."
7. Provide Insightful Reports
Finding the correct email addresses for your potential leads is crucial to your email marketing and ensuring your marketing campaigns will reach the right audience. Reports generated from engagement with these potential leads will be more accurate and help in making informed decisions.
8. Encourage Social Media Sharing
Creating interesting, relevant, and uniquely tailored content for your target email list will increase the chances of it being shared on social media platforms like WhatsApp, Twitter, and Facebook. Social media sharing increases positive brand mentioning, increases link opportunities, helps build valuable partnerships, and increases search visibility.
Best Practices for Reverse Email Lookup
To build an email list, it is important to ensure the validity and accuracy of the email addresses gathered. Fake and invalid email addresses drive up bounce rates and slow the sales team's efforts in reaching potential leads. It is thus advisable for companies to regularly conduct email searches and verify whether the emails in their mailing list are live.
Successful reverse email lookup requires that you focus on the right practices to help you gather your potential leads' email addresses. These practices offer a high guarantee in building an accurate list.
1. Use a Reverse Email Lookup Tool
An reverse email lookup tool such as Finder.io is the easiest and most guaranteed way to search for prospective email addresses. All you need to do is enter a name and/or domain name and the tool will exhaustively search for an email address.
Before embarking on a search for an reverse email lookup tool, consider the following factors:
Your Goals - The size and objectives of your company will help you determine the best tool suited for your needs.

Type of Service - After understanding your objectives, determine the services you require from an reverse email lookup tool. This will help you make the right choice depending on the features offered.

Price and Freemiums - You must test out different products first before committing to a purchase. This way, you will gauge the product that fulfils your needs per your company goals.

Reviews - If after testing you are still not sure of which product to choose, it is best practice to check out product reviews. Testimonials from other people who have used that product or are still using it will give you confidence in your decision.
There are several core features to look for in an reverse email lookup tool:
Provides both single and bulk email search options, and accommodates uploading of both CSV and TXT files.
Provides email domain search. You perform an email domain search when you have a company website and need the email addresses of its employees. All you need is the company's domain name.
Provides company profile search. Necessary when you have the name of the company only and need their company data and the professional email of the employees.
Provides social URL search. When you have the social media links of the prospect, you upload the CSV or TXT file with the links and the tool will generate email addresses from LinkedIn and Twitter.
Provides email finder extension. This allows you to collect your prospects' emails, company profiles, and personal information from any website, LinkedIn, or Twitter.
Ensures easy integration into Salesforce and other CRMs.
2. Use Social Media Platforms Such as Twitter and Facebook
It is common practice for social media users to include email addresses in their profiles/Bios but hide them from bots by replacing "." and "@" with "dot" and "at" respectively. To overcome this, especially on Twitter, use Twitter advance search to search your prospect's tweets for "at" and "dot". Try to play with inputs like "email", "contact" and "reach" to refine your search. In this advanced search mode, you can choose the phrases to use and which hashtags, timeframes, and words to ignore.
In the comments section, you can choose to ask them directly for their email address by keeping your statement precise and citing the need for more information.
Depending on the privacy settings of your prospect, you can either text them directly or be required to follow each other before being able to send them a DM. You can also check past tweets from the prospect by using the "All My Tweets" application with which you can generate up to 3200 past tweets. Log into the application with your Twitter account and enter the Twitter handle of the person or website that you would like to access past tweets. You then hit Ctrl/Cmd+F and then you can search for keywords like @domainname, email, you can reach me at, and contact. Any of these could return an email address, which you can use to verify the one you have.
3. Use Alternative Search Engines
DuckDuckGo is one such alternative search engine. Inputting @domainname.com will get you the results for all publicly available email addresses that are attached to that domain name. You may decide to keep it generic or adopt a great trick that usually works by including the name of your prospect, for example, @finder.io contact. This trick works for DuckDuckGo and other alternative search engines like Ask but will not work with Bing and Google. This is because @ is used for social media tags on these search engines.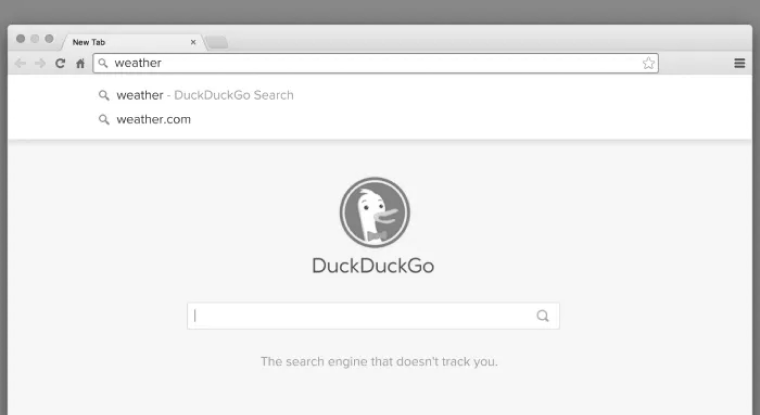 You can also use WHOIS lookup which stores data about websites' domains because it is used when registering a domain. If your prospect has a website, it is most likely you will find their contact information on WHOIS, because it is required by law to share contact information when registering a website.
4. Check Out the Company's About and Contact Pages
This is one of the simplest but probably the most overlooked solution. Many businesses include a contact, meet the team, or about pages that include an email address of someone you can contact for inquiries. If you have a hard time finding the email, you can scroll down to the footer. If this also doesn't yield positive results.
5. Subscribe to Your Prospects' Email List
If your prospect runs a blog or website, it is most likely they have a mailing list that you can subscribe to, to receive their newsletters. The newsletters are likely sent from a personal email, but if they happen to be sent from a generic email, you can respond with a query and build a relationship from there. As communication progresses you can confirm their email address.
6. Use Your Email Search for Lead Mining
A lead is someone who either filled out a form on your website or downloaded one of your e-manuals or a person who attended a business-sponsored webinar. You can use an email search to confirm the veracity of the email used as well as retrieve information about your lead. Understanding your prospects enables you to segment them according to preferences and offer more personalized content.
7. Use the Domain Search Functionality
Top email search tools enable domain search, which allows you to get ahold of the email addresses of key employees in the company you are targeting. On the same note, reverse email lookup refines the scope of your prospects. This way, the emails you send go directly to the people you intend to engage with.
8. Connect with Your Prospect on LinkedIn
LinkedIn is an online social service that is used for professional networking, posting of jobs, and mainly career development. If you are connected to your prospect on LinkedIn, it is possible to get their email address.
9. Build a Database of Verified Emails
The beauty of reverse email lookup is that it enables you to build a database of verified emails, which greatly boosts the success of your email marketing campaign.
10. Make Use of the Bulk Email Finder
You can save your business time and money by importing and searching bulk lists. With an reverse email lookup tool like Finder.io, you get access to hundreds of email addresses at the click of a button.
Conclusion
Reverse Email lookup is a great way of cleaning up your mailing list and ensuring that you get the most out of your email marketing campaign. The number one best practice of email lookup is ensuring you adopt proper tools. A proper tool should come with additional benefits like analytics to help you with segmenting your audience.
According to Forbes, "Segmenting is a powerful strategy to maximize engagement, open rates, and click-through rates."