This is where an ideal email verification solutions software comes into play.
Email verification is an indispensable tool for companies or marketers who send mass emails. Then software helps the email users ensure that the emails are sent to verified and legitimate email addresses rather than sending them to the non-existing addresses. The system's core purpose is to make sure that the emails you send are delivered to the inbox of a real person.
How Does an Email Verification Solutions Software Work?
The Email Verification process analyses every email in the list, helping you determine whether they are valid and deliverable. A study shows that only 10% of collected emails are accurate. The factors that make an email invalid might be:
A) Non-existent domain
B) Job change or termination
C) Change of position
D) Typos or syntax errors
The software uses advanced techniques to validate the emails, including syntax, domain check, and disposable address detection. For instance, in a long list of email addresses collected by businesses for marketing purposes, there are higher chances that people might make mistakes while providing their email details.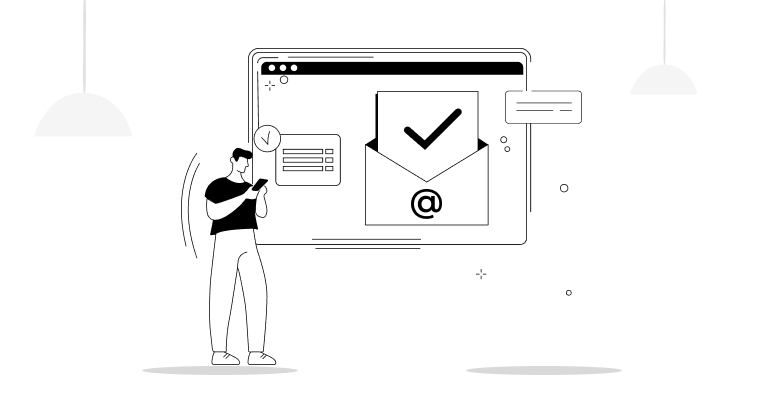 Sending mails to such spam addresses result in higher bounce rates, and ISPs (Internet Service providers) mark you as a spammer. Hence, it is inevitable to implement email verification software in your system for successful email marketing.
Benefits Of Email Verification Solutions Software
A survey has shown that email verification software can reduce the bouncing rate by 90%. Besides reducing the bouncing rate, the system has countless benefits, such as:
Better Reputation

Reduced Mailing Costs

Better Leads

Proactive Approach

Increase Customer Engagement

Low Spam Complaints and Detects Temporary Accounts

Accurate Insights
Top 10 Email Verification Software In 2022
After knowing the importance of email verification software, you must be wondering how you could choose the one that suits your specific needs. Here, we have comprised the top 10 Verification software in 2022 and their detailed features to help you make the best choice.
Finder.io
Finder.io, created by 500 apps, is the leading email verification software that offers accurate and affordable services. It delivers results in bulk within seconds with the aid of its email verifier API that validates email addresses on your native website.
Features:
Carry out on-the-go verification of email IDs by scraping through the web at several levels.

Qualified leads and launches outreach campaigns instantly to save lead directs.

Finder.io allows for easier management of verified emails for your business, clients, and customers.
ZeroBounce
It is an award-winning online email verification software that aids the organization in avoiding deliverable issues while sending complex and high-volume email messages. The tool can accurately detect and remove spam traps and eliminate misspelled addresses.
Features:
Seamless integration with other marketing platforms like Cloudflare.

A 98% accuracy rate using an artificial intelligence scoring system.

Validation of list to filter blacklisted companies.
Hunter.io
This software is an email outreach tool that allows you to find the verified addresses for business leads based on domain, email, and name searches. It primarily focuses on single email verification, bulk email list verification, and real-time API.
Features:
Web browser extensions to effortlessly perform multiple verifications.

Comparison with its unique database of professional email addresses.

Quick detection of invalid, temporary, and blacklisted emails.
Email Checker
Email Checker is one of the longest-running email checking platforms, known for its accurate service in the market. Their high level of dedicated service infrastructure allows for the extraction of MX records from the domain records and connects to the email server to ensure that the email addresses actually exist.
Features:
Integration with several platforms to meet varied customer needs.

Capabilities to perform a fast batch process of large B2B lists.

Prompt API with market-leading uptime and detailed documentation.
MillionVerifier
MillionVerifier delivers the most effective email verification service, especially with impressive accuracy and low prices. The successful deliverable rate protects your emails' reputation and eventually boosts your profit. In addition, you are charged for only verified emails.
Features:
The software uploads your email lists in a file that can easily integrate with their API.

MillionVerifier is a GDPR compliant tool that detects bad domains, disposable emails, role-based accounts, and duplicates.

Exemplary email verification accuracy rate of 99%.
Mailfloss
Mailfloss is a simple yet effective email verification tools that supports integrations with many email marketing service providers. The software focuses on automating the email verification process and ensures to remove emails with hard bounces.
Features:
Bulk email verification by connecting your email marketing provider with multiple platforms.

Automated daily cleanups on a daily basis.

The tool also lets you get control over emails that have to be deleted and unsubscribed from the list.
NeverBounce
It is a great validation tool that primarily delivers bulk email lists and single email verification. Nevertheless, they are constantly adapting to the customers' needs. NeverBounce is known for its easy-to-use user interface.
Features:
Instant bounce analysis to easily determine if you need to clean your list or not.

Quick integration with API wrappers

Bulk email list verification from various sources, including contact, lead, and registration forms.
Snov.io
Snov.io is a user-friendly email verification tool that promises a faster result in complex verification processes, boasting 98% accuracy. It also helps you clean your mail list to reduce bounce rate and boost your sender's reputation.
Features:
It has 7 step verification process that includes syntax, gibberish, catch-all address, domain existence, MX record, freemail checks, and SMTP authentication.

API allows the integration of both single or bulk email verification into an app or CRM.

Powerful chrome extension to extract, generate and verify emails from websites and social networks.
Clearout
This tool is known for its reputation of running validation of more than 15 million emails in a day. It performs an array of complex checks to remove spam traps, abuse, temporary, invalid email, and other enemies of deliverability to capture the genuine prospects for your business.
Features:
97% deliverability rate and proactively identifies potential leads.

Prompt verification and segregation of key data elements to build a separate mailing list.

Authentication of email addresses by implementing over 20 refined validity checks.
Summing It Up
Emails are one of the primary means of communication, and to get the most out of it, you need to rely on a email finder and a verifier. Email verification is the fastest, simplest, and most efficient way to optimize your list and enhance your deliverability rate. Over time, you will notice the impeccable benefits of the software.