An email extractor is a piece of software that collects email addresses from both online and offline sources and helps quickly create a large list of email addresses. They are quite beneficial in genuine email marketing efforts. Email lists are vital because email marketing, as opposed to social media, is the best way to communicate with clients. Emails are more likely to generate greater click-through rates than other channels. Apart from being a crucial ingredient of an effective marketing strategy, an email list serves a multitude of other functions. The significance of an email list to business success is summarized in this blog.
Importance of an Email List
Building an email list is essential for businesses because it gives you access to potential clients. The important point that could be stated here is that these potential customers have freely shared their information with you and agreed to receive information about your campaigns, thus focusing their transactional intent.
Furthermore, while many new generation marketers prefer social media over email, time has proven the latter to be the most efficient lead-nurturing tactic, and it continues to provide outstanding results. It is also even more surprising that businesses generate more revenues from email marketing as compared to other platforms.
Emails are extremely successful since they may be sent to specific groups. You can quickly categorize your visitors based on their email answers and site activity and send them the most relevant offers. Moreover, creating an email list promotes segmentation or the process of grouping your mailing list subscribers. This can be highly helpful in launching targeted campaigns.
Since building an email list is of paramount importance, there are several email extractor tools available in the market that make the work easier. By automating the procedure, email extractor software eliminates the need to manually collect email addresses. The following is a list of a few email-building tools available online that will help you simplify the task of building an email list as well as have other additional features that will nevertheless aid in boosting your business.
Tools for Building Email Lists
You can build your own email list using these tool:
Finder.io
Finder.io finds and verifies business emails, generates unique leads, and extracts company and personal information from LinkedIn and Google. It helps you expand your audience by optimizing your marketing strategies, making it one of the best email building applications on the market. A few of its key features include:
Ability to use the web's email finder to locate email addresses of potential customers
Lead Mining
Email Verifier
Domain Search
List management
Chrome Extension
Sleeknote
Sleeknote makes it easy to add slide-ins and pop-ups to your website. They are one of the greatest popup builders available on the market. You may simply and quickly alter the design of your content. With freebies, lead magnets, discounts, and offers, you may convert more website visitors into email subscribers. Some of the application's key features that can help you build an email list include:
Giveaway Popups
Discount Popups
Newsletter Popups
AddThis
It is a free program for creating list-building tools, pop-ups, and sliders. The list-building banners cling to the top or bottom of the page, displaying the CTA all the time. AddThis is well-known for its elegantly simple sharing buttons. With the AddThis List Building tool, you can easily gather emails and develop your subscriber base. A few of its features include:
Free and Adaptable
Easy to Install & Use
Track Analytics
Picreel
Picreel helps you create a contact list of target clients after they leave your website. Picreel is a specific tool for creating popups that businesses may use on their websites to capture consumers' attention and collect their contact information. It helps to track visitors' digital footprints and click activity in real time, then seize the lead at the optimal moment. A few features include:
More Leads, Emails, & Phone Numbers Targeted
AI Lead Generation
Lead Capture
Personalized Forms and Offers
A/B Testing
Exit-Intent Technology
Wishpond
Wishpond is a list-building platform that allows you to create contests, promotions, landing pages, pop-ups, and more. It also has a powerful lead management system that allows you to track, categorize, and manage your leads.
Marketing Automation allows you to automatically nurture leads and retain consumers. Send hot leads to your sales team in real time as well. You can use this tool to improve user engagement by running bonus competitions and embedding leaderboards.
The app's analytics allow you to evaluate your campaigns in real time and do a/b testing. Wishpond has:
Drag-and Drop Landing Page Editor
Lead Scoring
Nurturing Tools
Performance Metrics
Pure Chat
Live chats may be quite beneficial in the development of a mailing list. Pure Chat helps by adding live chat to your website. The key features include:
Auto Save Visitors' Contact Information
Search for Visitors and Save Chats
Real-Time Follow
Feature-Rich Analytics Setup
Pure Chat can connect to thousands of third-party programs, like Hubspot and Google Analytics.
Summing It Up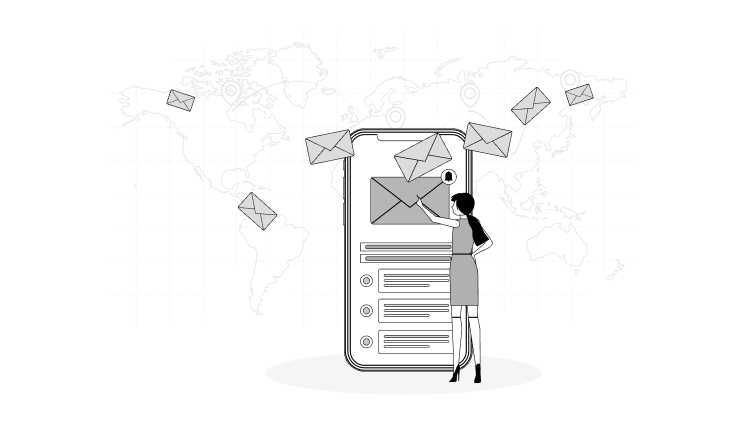 Effective email extraction strategies include CTA buttons, pop-ups, or slide-in on your landing pages, surveys, etc. However, to take advantage of such strategies, it is essential to employ an efficient email list building solution. Therefore, we recommend getting Finder.io, which is an all-inclusive email extractor software that works for your business as an email finder, email verifier, bulk email verifying, and checker, and is even powered with reporting features. With Finder.io, you get the much-needed solution needed to improve your lead creation and verification strategy.