The most popular method for disseminating affordable, targeted marketing messages now involves email mailing lists. However, these advantages have also led to email misuse as a tool. There are now markets where business owners may purchase email address list, often for extremely exorbitant fees.
Updating Email Address List
A permission-based email address list is the most effective type to utilize. This indicates that each person on your list granted you their consent to contact them. They might have given their consent by adding their names to a list at an event or by electronically providing you with their information on your website. These people have made it clear that they are interested in what you have to say and that they look forward to every email you send.
A permission-based email has a drawback in that over time, users will start to opt out. People will inevitably choose to unsubscribe from your list individually or have their email addresses changed. If you don't maintain your email address list, you'll eventually be sending emails to addresses that bounce back as undeliverable or to those who, for whatever reason, no longer want to receive your emails. Even for business owners with tiny mailing lists, this can eventually result in a variety of issues. Let's examine a few advantages of proper email address list administration.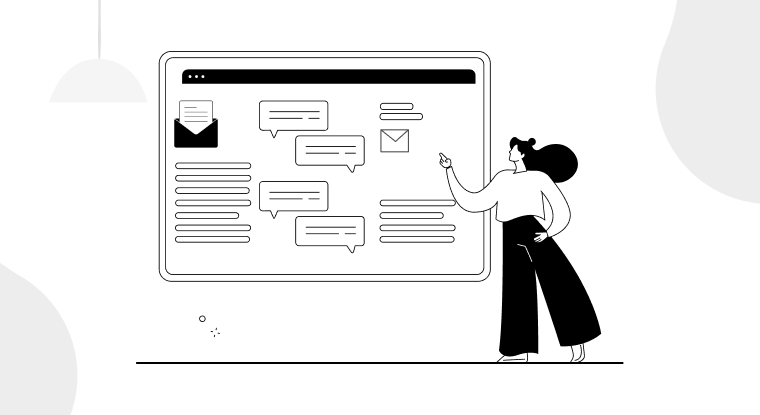 List Administration Benefits
Following are some benefits of adminstrating email lists:
Preventing Spam
Customers can flag your emails as spam if they frequently receive emails from you that they didn't request or want. Of course, some consumers might mistakenly mark your email as spam or choose not to unsubscribe because they are too lazy to do so. I sincerely hope that this does not occur to you, but occasionally it happens.
Whether or not you intend to send spam, having several messages flagged as spam could cause your email services to be totally disabled. Make sure that every address on your email address list is active and has chosen to receive your services to avoid a lot of possible problems. Use a proper email verification service to avoid this problem.
Delighted Customers
Customers will be much delighted to see emails from you if they requested to receive emails about new products or exclusive promotions. There's a good probability that they will either delete the email without opening it or report it as spam if they didn't request to be included in your email address list.
Trust-Worthy Delivery
Maintaining a clean list means you can be reasonably certain that 100 individuals will receive your email if you have 100 persons on your mailing email address list. The success of your email campaign will depend on your ability to guess how many subscribers or addresses on your list have either stopped receiving emails or have changed. And, also using the bulk email verifier.
Economic Approach
The majority of email providers base their fees on the number of email addresses in your contact email address list. Therefore, you will be paid at the 1000-contacts level of service if you have 1000 email addresses. However, if you have only 850 active addresses and haven't cleaned your list in a while, you might be spending more than you should be.
Benefits of Segmentation
You can organize your contacts into focused email address lists with the majority of email marketing companies for more effective outcomes. These divisions are known as "segments," and they might be determined by mutual interests or traits like a birth month. Segments can lead to noticeably greater open rates depending on the types of emails you send out. So does the email verification tools.
Everyone on your contact list will receive identical messages unless you segregate your subscriber list in some way. That's not always or necessarily a problem, but email address list segmentation is the only method to tailor your messages to certain clients (for example, customers with December birthdays). Simply choose each email address list to find an email address and send it to everyone when you need to send it to everyone on your email address list in a single mass mailing to the entire store.
Cleaning Up the Mailing List
As subscriber preferences evolve toward more tailored experiences, email marketing is constantly changing. The average email open rate is 17.61%, and 99% of individuals check their email every day.
That does not, however, guarantee that your email will be chosen. Email deliverability opens, clicks, and conversions are all impacted by many things. What is the first step in maintaining your email KPIs? uncluttered email address list. Your email engagement will remain high, and your spam and unsubscribe rates will remain low if you have clean email address lists and an effective email marketing plan. Using an effective email validation tool helps.
Why Is It Important to Clean Up Email Address List?
Read on to know more about why is it important to clean up email addresses list:
Controlling Unsubscribers
The possibility that some of the people on your email address list have stopped reading it increases with the size of your list. It occurs. Before a subscriber clicks the unsubscribe button, it could be a good idea to check engagement and eliminate any subscribers who don't seem to be interested anymore.
Reducing Spam
Spam complaints hurt your standing with ESPs. Your email service provider (ESP) may flag your account for making unsolicited solicitations if your emails are frequently flagged as spam. Your deliverability rate may be negatively impacted if this occurs frequently. Ensure you are using the proper bulk email finder.
Boosting Deliverability
The bigger the number of subscribers that desire to open your email address list, the cleaner it is. On the other hand, a list full of inactive subscribers who have either changed their email address or, worse yet, never opted in can cause bounces and spam filters, both of which can harm your deliverability.
Increasing Open Rate
The emphasis is on quality rather than quantity. Look at your email address list and look for inactive subscribers if you notice a reduction in your open rate. Of course, before eliminating them, you should try a re-engagement campaign which the best email finder tools offer. You should think about keeping solely your active subscribers if that doesn't work.
Email Address List Clean Up Best Practices
Follow the given practices to clean up your email address lists:
Creating Healthy List
Having a fantastic habit and following it consistently will help you keep your list spotless. By examining the quantity and quality of your data, establish a schedule for cleaning up your email address lists. How frequently you must clear your list will depend on this. No matter how large your subscriber list is, if the majority of them aren't responding to your emails, it's time to figure out why.
To ensure that your emails are being delivered to the intended recipient and are not bouncing, go through your email address lists and look for duplicates, typos, and email addresses with the term "spam" in them.
Introducing Double Opt-In
You may make sure that your subscribers want to receive your emails by using a double opt-in. Here's how it operates: after a user fills out a form on your website, an email asking them to confirm their subscription is sent. This accomplishes a few things: it trains people to open your emails, it informs their email provider that your emails shouldn't be flagged as spam automatically, and it offers you a chance to ask them to save your contact information so emails don't go misplaced.
Regulating Bounce Rate
Bounced emails occur for a variety of reasons, including spelling errors, email addresses that are no longer valid, and others. Your deliverability and email ROI might enhance by looking for bounced emails. There are two types of email bounces: soft bounces and harsh bounces.
A soft bounce is a transient deliverability issue, like a full inbox or a down server. Emails sent repeatedly to these addresses may be successful since they occasionally go through.
A hard bounce occurs as a result of persistent deliverability issues, like an incorrect email address. To maintain good relations with your email service providers (ESPs), you must remove addresses from your lists when there are hard bounces. ESPs keep track of the number of bounces you produce with each transmission and use that information to assess the legitimacy of your emails. Receiving an excessive number of hard bounces is the same as having people automatically mark your emails as spam. So ensure you check if email is valid.
Automating
Email marketing automation is a thing. Depending on their behaviors, your CRM might automatically add subscribers to particular lists or tag them. Recall how we talked about adding inactive subscribers to a different list. You might, however, build up automation that performs this task automatically and launches a re-engagement campaign. To remove subscribers from email workflows or campaigns that are no longer relevant to them, you may use employ automation.
Including Opt-down Option
Provide both an "opt-out" and an "opt down" option. Your subscribers can decide how frequently and which emails from you they wish to receive by using a "opt down" option. Sadly, subscribers sometimes forget that they signed up for your email address lists, which increases the likelihood that they will delete, unsubscribe, or immediately put you in the Spam folder—all negative results. By offering an "Opt Down" option, you provide subscribers the chance to stay on your list without feeling overburdened with unsolicited mail.
Understanding Audience
Consider how closely your present audience resembles your target demographic before purging your email address list. By grouping inactive subscribers into lists according to their interests and demographics, try to re-engage them through the email extractor online. For new subscribers, for instance, you might write captivating welcome emails, while for seasoned subscribers, you could whip up a discount campaign. The ability to develop campaigns that increase conversion rates is facilitated by having multiple email address lists.
Overall, the quality of the subscribers and the activities they take as a result of your email should be used to determine the effectiveness of your email marketing efforts rather than the number of subscribers. Therefore, it is preferable to launch campaigns to 20,000 engaged and active people rather than blasting emails to 30,000 recipients if half of them are indifferent, will trash them, or worse, will mark them as spam.
Wrap It Up
Any sector needs email marketing, and performing a regular clean-up can help your business' data reports and conversion rates. You will always have a spotless email address list as long as you execute routine cleanups, maintain your open and click-through rates, control bounce and spam rates, and engage your lists with targeted emails of their interest.
To make things run smoother for you, we would like to suggest crm.io that help you build a robust email address list and help you clean it up effortlessly with advanced features and tools.